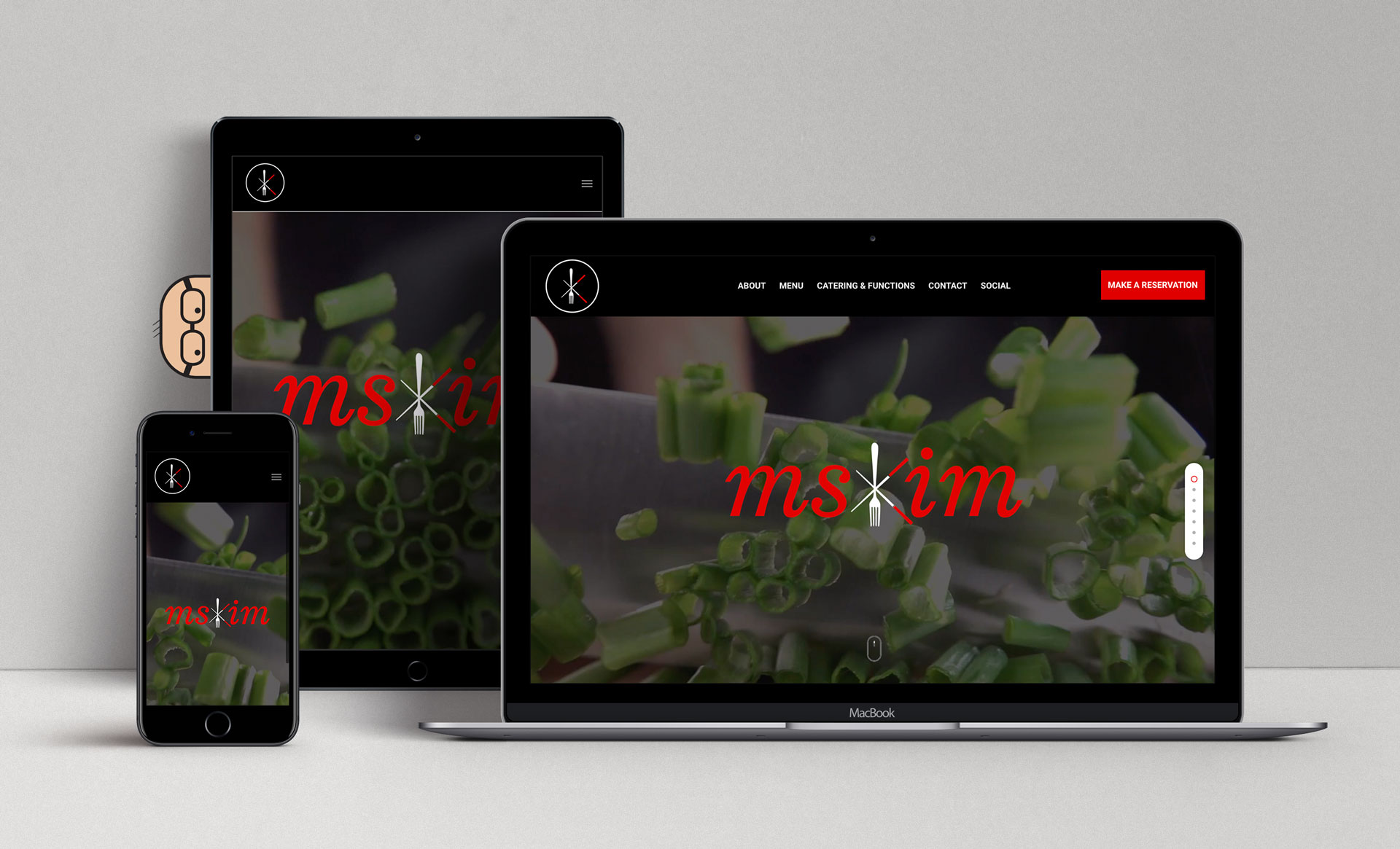 Ms Kim Vietnamese Restaurant
Kim Tran is the finalist of My Kitchen Rules Australia 2018. She has since followed her dream to open a restaurant based in Williamstown, in Melbourne's inner West suburbs. Kim had a website that was not working for her. She felt that she made an impulse move by just getting a design company to create a website for her. Her old website did not have many images and was not encouraging visitors to visit her restaurant. She didn't have a lot of time to provide constructive feedback as she was more into creating delicious Vietnamese dishes than thinking of anything tech. She wanted us to give her website a rejuvenation and give it more images of her food and a story behind her passion.
We researched on top restaurants' websites and found a variety of element from them that would suit Ms Kim's brand and direction. We wanted every visitor to be taken into the world of Vietnamese cooking with a video of scallions being chopped up – indicating 'fresh' ingredients are used. We engaged a fantastic food photographer to capture the delicious dishes that Kim presented to us. We used black throughout the website to made it look elegant and allowing the colours of the restaurant and food to be highlighted. Designing the website to be non-cluttered and easy to navigate was key to its success.
The website hit the mark and was as miles ahead of the old website. The looks and functionality of the website was beyond what Kim expected. It gave her restaurant an edge and raised her restaurant above just being a restaurant in Williamstown. No additional marketing was done, and she saw increase in customers through reservations via the website.
I have been with a few web design companies previously and Host Geek has been the best. I have exactly what I was after when I seeked Host Geek to redesign my website as I wasn't happy with the one that I received from the last design company. With Host Geek's web care service as well, I have peace of mind and can concentrate on my business without having to worry about the online side of things.