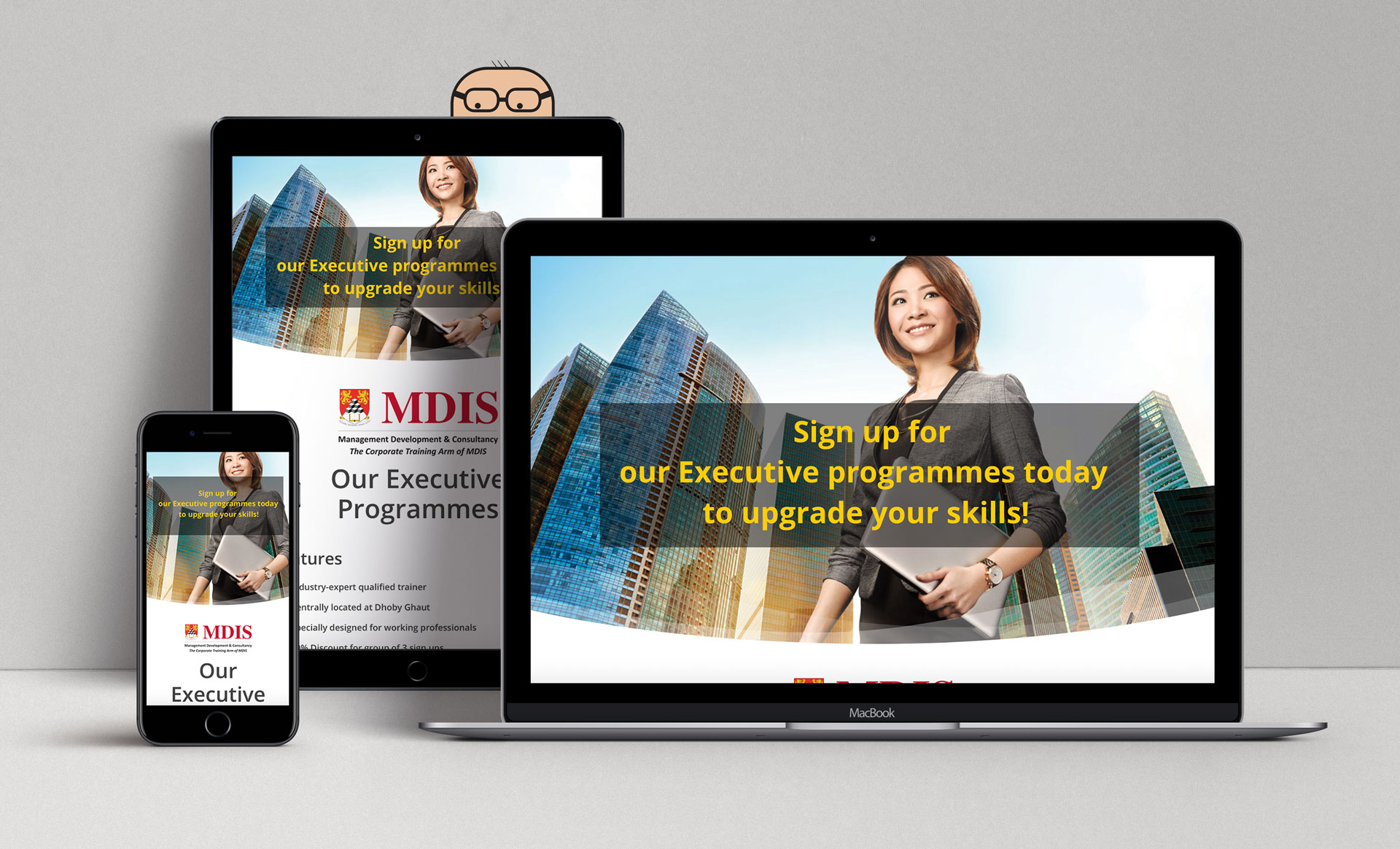 The Management Development Institute of Singapore (MDIS)
The client wanted a microsite / landing page that they can send their potential members to enquire and eventually sign up for their Executive Programmes. The microsite is meant to be accessed through referrals or redirection within their main website. They wanted a site that is clear and clean – with clear display of the features and programme reviews.
We instantly knew what they wanted. Using the information and images that were given, we developed a microsite that was a one-page website that has the core information up front like the features. As this was more of a lead generation exercise, we had to have the enquiry form to fill in (call to action) placed at the top where the features are. Testimonials were also given so necessary to be prominent to show credibility about their courses.
The client got much more than what they asked for in the end. The site was clean and have a good flow throughout. They were happy with the results.