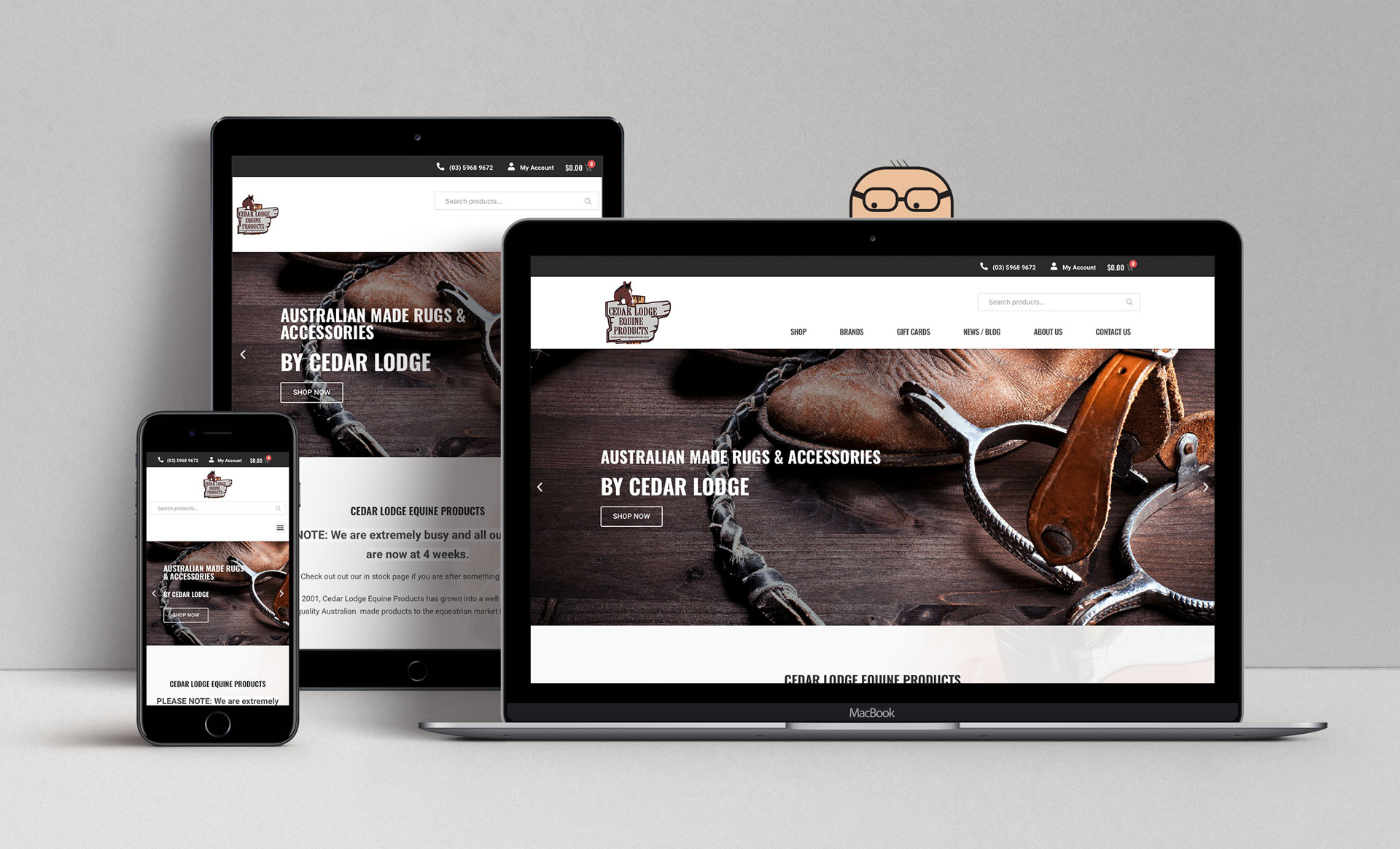 Cedar Lodge Equine Products
The client's website was on Open Cart platform. Clients found their website very out-dated and the current platform that they were using wasn't working well for them. They needed a new and fresh look with easy-to-use eCommerce platform to quickly process orders and transactions. Client wanted to move from Open Cart to WordPress.
We designed a fresh look for their website and moved all their products from Open Cart to WordPress. We used WooCommerce and some WooCommerce addons to ensure that we still provide client's customers with the flexibility of customisation and choice. Corporate colours were used.
The client was happy with the result, including how the sales process goes. We continued to assist clients with further tweaking of their site after the site went live. Client feels that the site looks and feels better than what they had before. The client is also happy to be on our website maintenance service, which gives them more time to concentrate on other aspects of their business while we look after their website ensuring that it functions well.
Thanks Host Geek for spending the time to understand what I want for my website. I am not tech-savvy and I have been struggling to express my visions to you, but what you have done has proven that you understand what clients like me want!