Explode online with
exclusivity
uniqueness
originality
creativity
boldness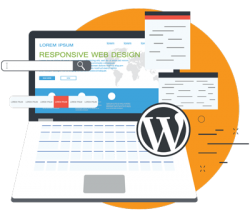 Designed and developed with end users in mind. 100% optimised web design and completely responsive across all devices.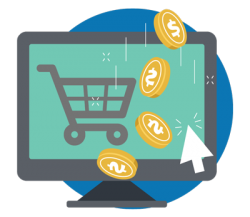 Online shopping platform that is user-friendly and is extremely scalable to keep up with your e-commerce business growth.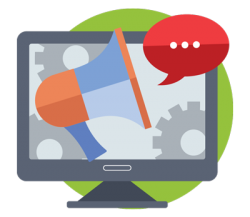 Focusing on strengthening the digital component of your existing business plans such as web traffic, leads, and Google rankings.
Check out some of our recent work
We can get your website right
Hi there, I'm Andre, co-founder and your website consultant here at Host Geek Design.
Your website is a vital marketing tool for your business. It plays one of the most important components in your business' digital strategy. Over the years, I have seen many hopeful businesses that fail due to their inability to understand the importance of having a user-friendly, updated, secure and optimised website. They often get a website that was sold and developed by one of the many website sweatshops. As the saying goes: If you pay peanuts, you get monkeys. Yes, you get what you pay for. Also, any website is just an empty shell if you don't continue to invest in it. It is not the marketing tool that you want it to be if you just leave it alone. A website can work for you, you just have to build it well, give it attention, maintain it. Don't be one of those who takes their website for granted.
That's where we come in. We design and build websites that are really user-friendly. Web designs from us will be able to work well for your brand and your business. With a good digital marketing strategy in place, the website we build for you will be able to work hard to generate leads and improve sales conversions for your business around the clock. Head over to our portfolio to see some of the results we have achieved for our clients.
A website is like a car. Regular servicing is needed to ensure it doesn't break down and giving it the tools to runs smoothly. A website cannot stand on its own without giving it the attention it needs to work for your business. You will be pleased to know we also have Web Care services to take the website maintenance off your hands – we ensure that your website performs at its optimum level at all times. 
If you like to have a chat about how to reach your business goals, get in touch with me and let's start the ball rolling.
Looking forward,
Andre Ling
I have worked with Host Geek (and Design) on a number of occasions, and they have recently built my website. They were proactive and responsive to my requirements and more importantly, offered suggestions and insights into what I should be looking for from a web page. I would have no hesitation in recommending them as a Digital Services provider for your needs.
Working with the Host Geek Design team was a great experience. We are very happy that they were able to take our vision and bring it to life and guide us through the process from start to finish. I would be more than happy to recommend Host Geek Design when it comes to building a great website.
Thanks Host Geek Design team for being so patient with me. I wasn't sure how to get to the end and you took my hobby and turned it into a business! Your guidance and expertise have been Those Web Care plans are a must-have for any business. My business saver!
I have been with a few web design companies previously and Host Geek has been the best. I have exactly what I was after when I seeked Host Geek to redesign my website as I wasn't happy with the one that I received from the last design company. With Host Geek's Web Care service as well, I have peace of mind and can concentrate on my business without having to worry about the online side of things.
We recently had our new website designed by them which we are very happy with. Nothing seems to be too much trouble and we are very pleased with them in general and will happily continue to use their services in the future.
The Web Care service that I am on with Host Geek is one of the more valuable services that I have signed top for. I am not a a teach savvy person and I am glad I have the Geeks ensure that my site is always up to date and working well. I need not have to worry about. With my business 100% online, I can't afford to have my website broken at all. Thanks team!
Host Geek is a patient mob of Geeks...and I say it in an endearing way! I wanted to build a membership website but I have no knowledge of getting this started. The Geeks managed to identify what was needed and built the site way beyond my expectation. My members and I are happy with the site. Can't thank you enough for fulfilling the brief, team!